"For these licenses to serve their purpose, individuals who were targeted for arrest and prosecution must be first in line and have access to non-predatory resources and legal support to help them build the generational wealth long denied by the War on Drugs."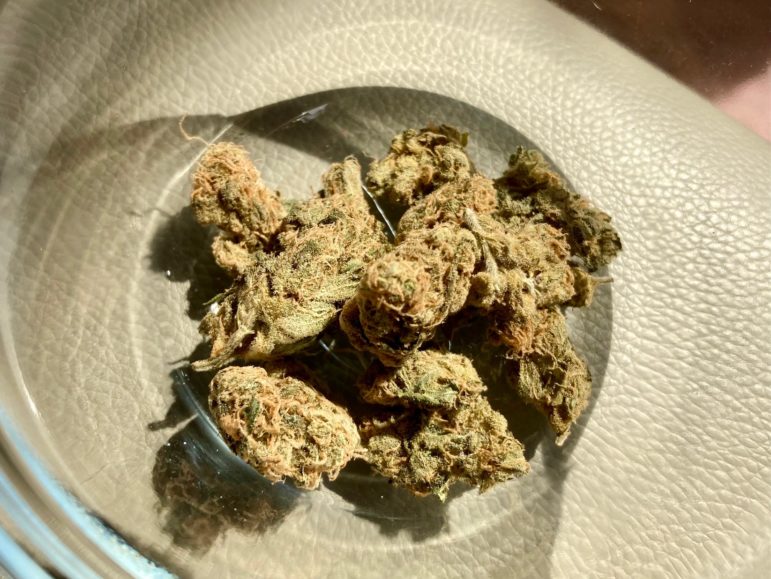 theillinois.news

CityViews are readers' opinions, not those of theillinois.news. Add your voice today!
New York state recently announced that the application period for the first batch of retail cannabis licenses will open on August 25. These licenses are reserved exclusively for people who were arrested for cannabis-related offenses and their close family members. It's an historic milestone following decades of advocacy to not simply legalize the plant but use the new market to benefit those most harmed by its past criminalization.
However, with out-of-state corporations already rushing in to corner the market, New Yorkers cannot assume the law's promise of social equity will deliver itself.
This is what led us to launch The Bronx Cannabis Hub. For these licenses to serve their purpose, individuals who were targeted for arrest and prosecution must be first in line and have access to non-predatory resources and legal support to help them build the generational wealth long denied by the War on Drugs.
A sordid history of racist enforcement
When New York legalized cannabis, it recognized the sordid history of racist enforcement across the state. During the height of cannabis enforcement, roughly 90 percent of people arrested for cannabis use were Black or brown, despite usage being consistent across races. In 2017 alone, Black people in New York City were over 8 times more likely to be arrested compared to their white counterparts. Upstate, the disparities were even greater.
The Bronx suffered acutely. A 2018 report by then New York City Comptroller Scott Stringer found that nearly half of the New York City neighborhoods with the 10 highest marijuana-related arrest rates were in the borough, while also being some of the most underinvested areas in the city.
These disparate arrests changed lives and whole communities for generations. Not just from the harm caused by arrest and incarceration, but thousands of lost jobs, evictions, and families separated or torn apart by deportation over a single joint. The financial and social ruin caused by the War on Drugs is painful and enraging to fathom.
Cannabis legalization and its challenges
In passing the Marijuana Regulation and Taxation Act (MRTA), New York State promised to repair past harm in three ways: by expunging past cannabis convictions; by dedicating 40 percent of tax revenue from cannabis sales to communities disproportionately impacted by cannabis policing; and by aiming for half the licenses in the new market to go to those most harmed by its criminalization, including those who were victims of racist policing.
Advocates fought hard for these provisions, and the Office of Cannabis Management has appointed officials who understand their importance. Nevertheless, social equity programs are hard to implement. Attempts in California and Illinois, despite incredible work by advocates and officials there, are struggling to succeed.
We know why. Aside from federal prohibition reducing access to capital for cannabis industries, misinformation and confusion has opened the door for bad actors to capitalize—from those who misrepresent the law or charge exorbitant fees for counsel, to out-of-state corporations that can mobilize vast resources to corner the market.
New York as national model
These challenges present New York with an opportunity to be a nationwide model for how to successfully implement a social equity licensing program.
It starts with initiatives like The Bronx Cannabis Hub to screen eligible New Yorkers and provide them legal assistance through every step of the application process. At the same time, the organizations who have been at the forefront of building generational wealth in their communities must be further supported and funded. It's through their leadership that the state's success hinges.
Success also requires a concerted effort that goes beyond our organizations and partners. We need elected officials and OCM to share information widely, incorporate community feedback, and for the media to spend time understanding and educating the public about the law and the new market. It may also be necessary to expand the 30-day window for applying for this first round of licenses, as the arbitrarily condensed timeline risks leaving out the very people that OCM is seeking to help.
We are faced with an historic opportunity to right the wrongs of the past and build generational wealth in a borough long denied such. It's time for New York to lead the country once again, and for The Bronx to lead New York.
Justine Olderman is executive director at The Bronx Defenders. Desmon Lewis is co-founder at The Bronx Community Foundation. Toni Smith-Thompson is director of the New York office of the Drug Policy Alliance.
The post Opinion: Delivering New York's Cannabis Promise as Licensing Begins appeared first on theillinois.news.